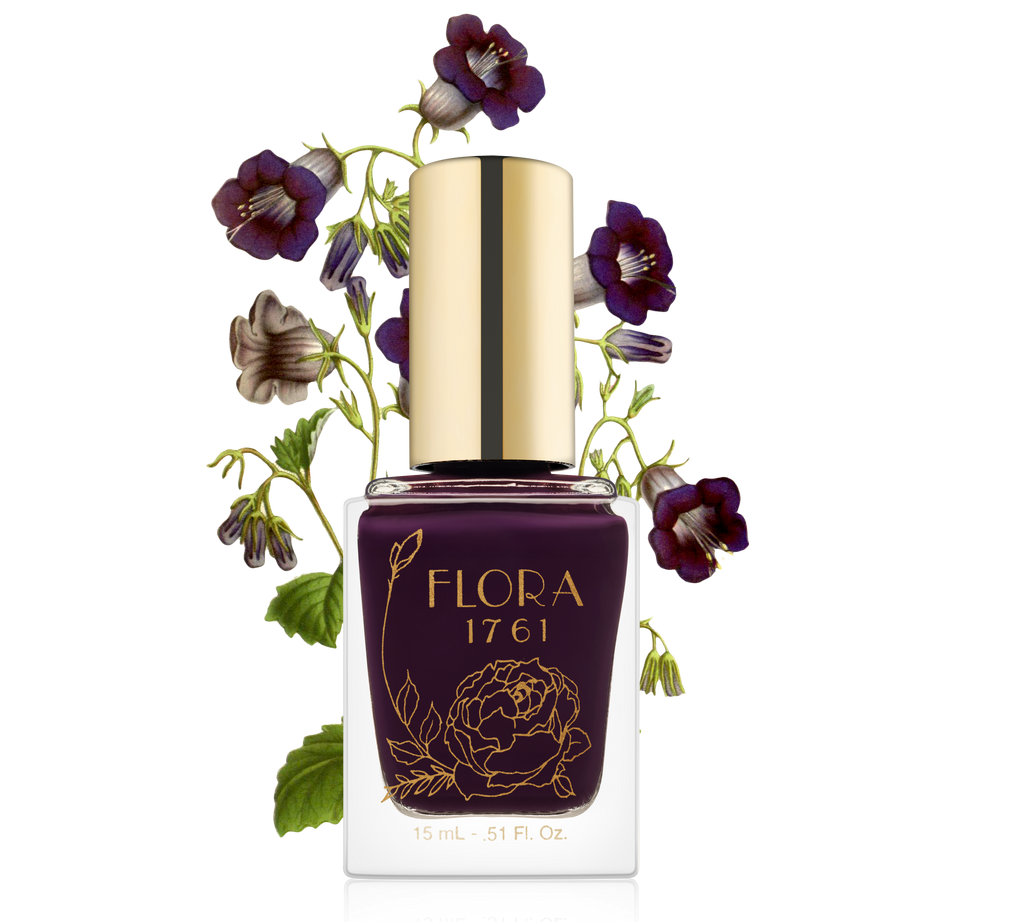 This deep, rich jewel tone is a must for purple lovers.  Our crème formula truly shines in amethyst. 
Viola is the genus of early 500 species of pansies and violets, which were first cultivated by the Greeks circa 500 B.C.  The violet is said to symbolize innocence and humility and is also the birth flower of February.
8-free, Vegan, Cruelty-free, Made in USA
15mL / .51 Fl. Oz.
Each lacquer comes individually packaged in an elegant gold-foiled box
Flora 1761 long-lasting Nail Lacquer and Essentials are 8-free, meaning they do not contain 8 toxic ingredients commonly found in mainstream nail polish, despite being known to cause serious health risks.  Flora 1761 is considered safer for all individuals and the environment.