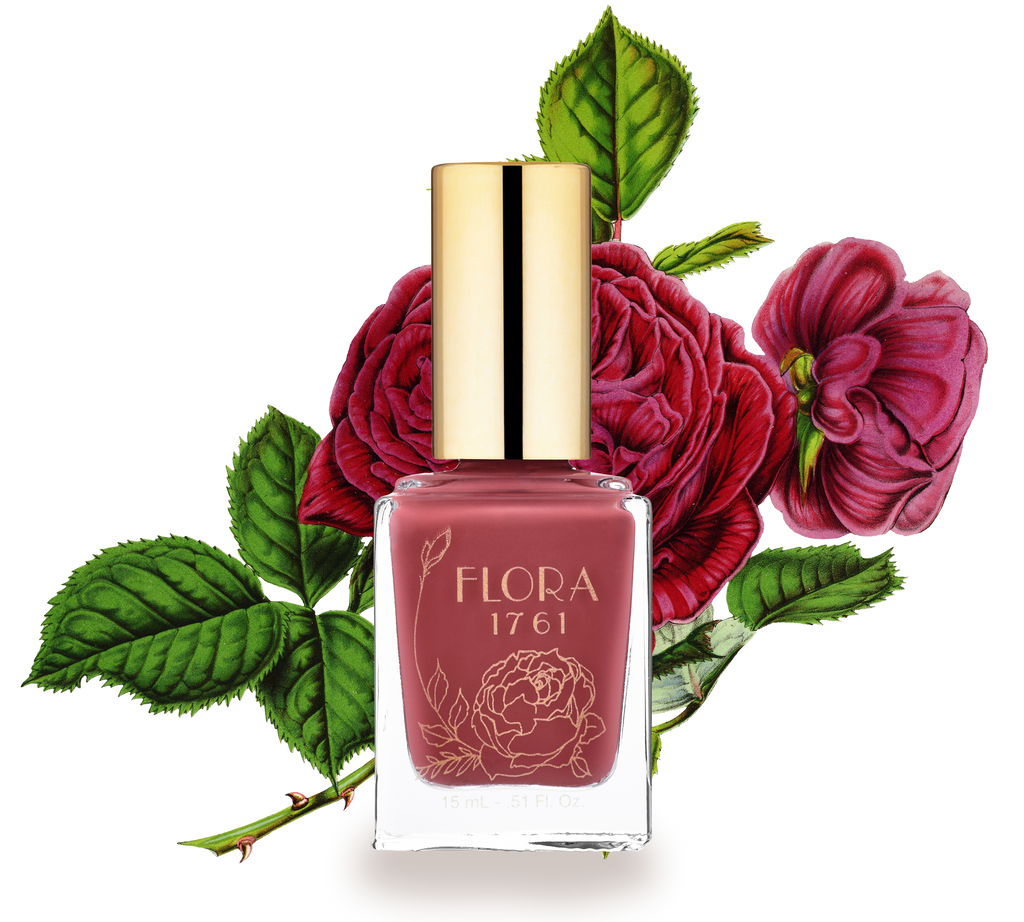 Garden Roses are one of the most widely cultivated groups of flowering plants.  A quintessential Flora1761 shade, Garden Rose is the warm, rich rose hue you never knew you needed.
*This batch features our precision round brush.
8-free, Vegan, Cruelty-free, Made in USA
15mL / .51 Fl. Oz.
Each lacquer comes individually packaged in an elegant gold-foiled box
Our long-lasting Nail Lacquer and Essentials are 8-free, meaning they do not contain 8 toxic ingredients commonly found in mainstream nail polish, despite being known to cause serious health risks.  Flora 1761 is safer for all individuals and for the environment as well.