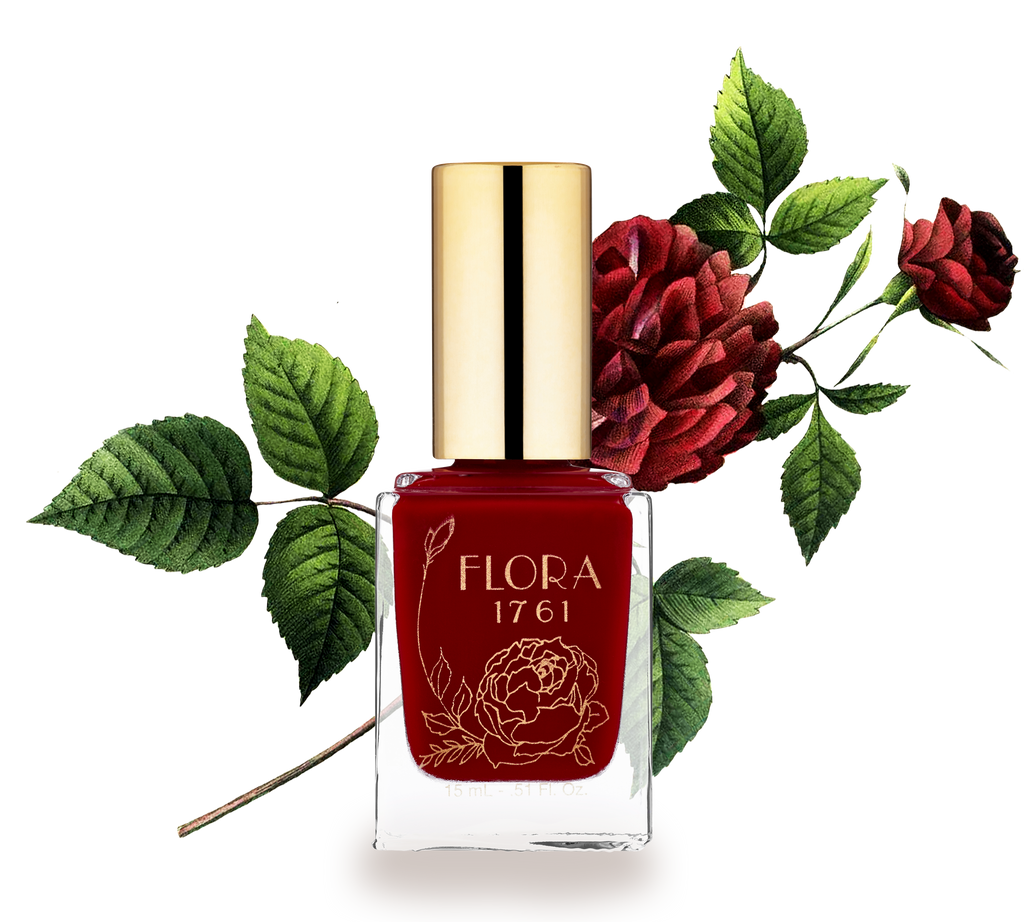 A deep, rich burgundy is a must-have in your collection.  Just like our favorite variety, Crimson Peony exudes instant elegance.
8-free, Vegan, Cruelty-free, Made in USA
15mL / .51 Fl. Oz.
Each lacquer comes individually packaged in an elegant gold-foiled box
Our long-lasting Nail Lacquer and Essentials are 8-free, meaning they do not contain 8 toxic ingredients commonly found in mainstream nail polish, despite being known to cause serious health risks.  Flora 1761 is safer for all individuals, especially pregnant women, and for the environment as well.
photo credit: @purplenailbox