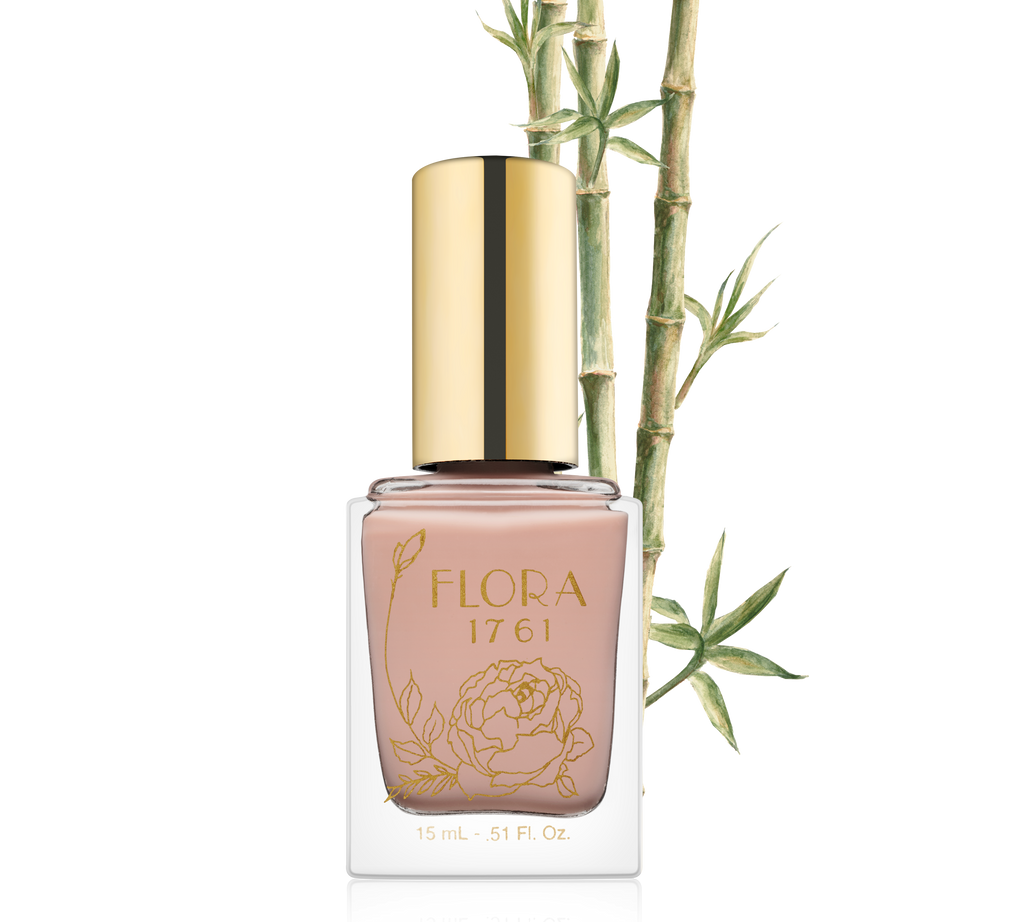 This ultra-sheer neutral is the perfect shade for both a barely-there manicure or as a clean base for sophisticated nail art on all skin tones. 
Bamboo has long been known as the Chinese symbol for strength, due to its resilience and rapid growth. A gift of bamboo symbolizes the wish for a life filled with prosperity.
8-free, Vegan, Cruelty-free, Made in USA
15mL / .51 Fl. Oz.
Each lacquer comes individually packaged in an elegant gold-foiled box
Our long-lasting Nail Lacquer and Essentials are 8-free, meaning they do not contain 8 toxic ingredients commonly found in mainstream nail polish, despite being known to cause serious health risks.  Flora 1761 is safer for all individuals, especially pregnant women, and for the environment as well.